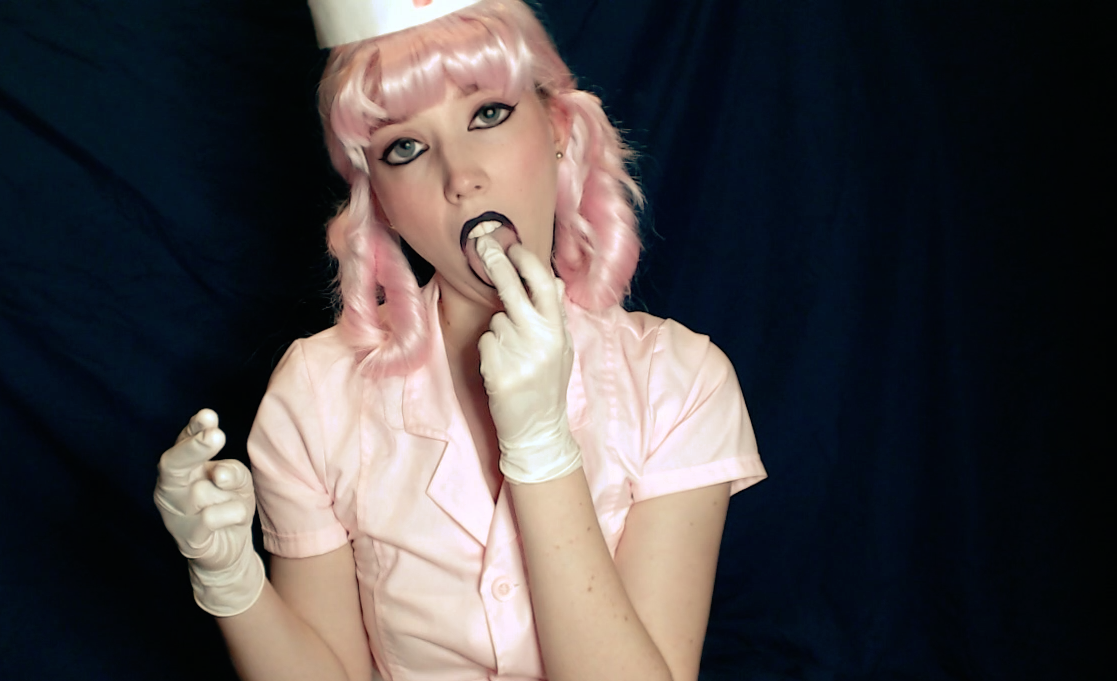 1) What is your name?
My name is KassMonday Cosplay aka Kass Monday
2) Please give our readers an introduction on yourself, your store(s), and the role you play in bringing these fetish clips to life.
Hey I'm Kass, and I just started this as a hobby a month or two ago. I make exclusively cosplay or costume-based roleplay videos, because that's the porn I like to watch AND the porn I like to make. I have a lot of fun swapping ideas with people online and putting together pieces I buy and making everything else to have characters and fantasies come to life.
3) When did you first develop an interest in the fetish world? What attracted you to this scene?
I've always loved reading fanfiction erotica. It's a natural extension of that to enjoy cosplay porn! I've always wished I could participate in erotic, playful ideas based on characters I like, but I found writing tedious and drawing is hard work. Cosplay was perfect for me, but expensive! By sharing the cosplay porn I make, I can use the bit of cash I make to totally fund the next character I do: one dollar in, one dollar out!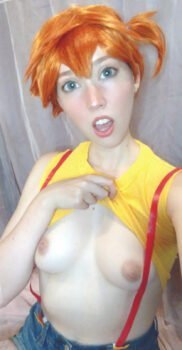 4) What specialty is your studio most known for, and what are some of the other fetishes viewers will see in your videos?
I'm known for cosplay but since I like to do a wide range of characters, they end up in a ton of different situations. A character like Emma Frost would lend to Femdom while someone like Sailor Mercury is shy and sweet. If it makes sense for the character, I WILL do it

5) What do you personally like to see in porn, and what turns you on in your personal life?
I like stories. I like roleplay and immersion and HUMOUR! If someone can't laugh during sex, don't have sex with them. I go all-in with my ideas and cosplays (I want to dye my bush for cosplays in the future!) but putting larger than life characters in these porny situations requires some tongue-in-cheek attitude and a sense of humour for sure. Nobody would enjoy a world where Pokemon Gym Leaders deliver spankings to losers if it was played totally straight!
6) What are some of your turnoffs – both in porn and your personal life?
Turnoffs for porn and for real-life is seriousness. I really like to laugh and smile whether I'm begging for cum or punishing a slave, and usually, that means being a little over the top or kinda campy which I think has gotten a little lost in the kink scene! I don't like scripts in porn either. I'm not just playing out a fantasy for the camera, I'm playing it out for me, at that moment. I can't do that if I'm reading!
7) In your opinion, what makes a good fetish scene?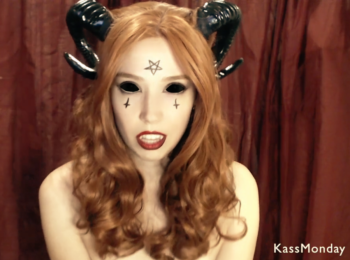 Fun answer:
Commitment and sincerity. Less fun but also true answer: Good lighting and angles!
8) Are there any fetishes that intrigue you, but you've yet to explore for one reason or another?
I'm not sure I would ever want to participate in it, but I'm very interested in people with a findom kink. Sometimes I see a cute clip producer on Twitter and I also want to just send her money and gifts so I GET IT but knowing the real psychology behind it and exploring the worlds of people who work elaborate scenes and fantasies around these things would be crazy interesting!
9) Will you be attending any conventions this year? Any industry events fans should look forward to?
I've only just gotten the courage to cosplay at comic cons in the last couple years. I still only go on off-days since it really is people stopping me for pictures all day (brag??? yeah) and it's very overwhelming for my shy partner and annoying for my friends! If I make some industry friends and go to cons with them, I think it would be really fun!
10) What do you like to do when you're not making fetish videos?
I work a pretty boring job honestly. Loosely, it's statistics based work with some traveling and some remote stuff. It pays well so I can't see myself leaving and the schedule is flexible enough that I still have time to have my fun

In my free time I read comics, play DnD, watch anime with my partner and hang out in the Chicago gay scene! Not to mention sewing costumes!
11) Fetish activities aside, what's your idea of the perfect evening?
I love quiet nights where something is playing on the TV mostly ignored while I'm at the sewing machine and my partner is cooking dinner. Those are perfect little moments. I also like Sundays where my friends and I are a few glasses of wine deep and yelling at each other over a board game!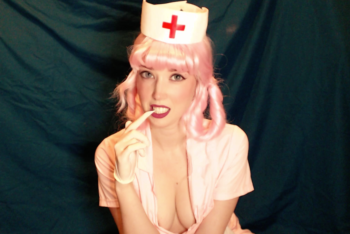 12) If you had to define yourself in one word, what would that word be and why?
Innovative! I'm good at finding different ways of doing things and I live my life a little off track from how most people do. It's not everyone who would consider the idea to make cosplay porn to fund more cosplay a 'perfect solution' to the guilt I get when spending on 'fun' things.
13) Please share an unknown fact that your followers would be surprised to learn about you?
I'm monogamously married! It's a little surprising since I'm pretty young and… let's say free-spirited. LOL. It's not everyone's bag to marry someone who's into making porn for fun. But although my partner is super private and shy, they aren't controlling about what I do with my image and all my videos are filmed solo and staying that way.
14) What does the future hold for the fetish film world in your opinion?
More mainstream advertising and brand sponsorship and all the good and bad that comes with it. Looking at the way brands have attached themselves to mainstream influencers and podcasts, you can see that 'advertiser-friendly' is getting more fluid. Vanilla products like clothes, food delivery services or mattresses could very easily sponsor porn being made featuring their products the way youtube videos do.
15) Thanks for giving us a little of your time. Anything else you'd like to share with our readers?
Follow me on Twitter! I'm
@KassMonday
and I regularly hold polls where you can vote on what new video ideas or cosplay characters will turn up!
Continue reading...