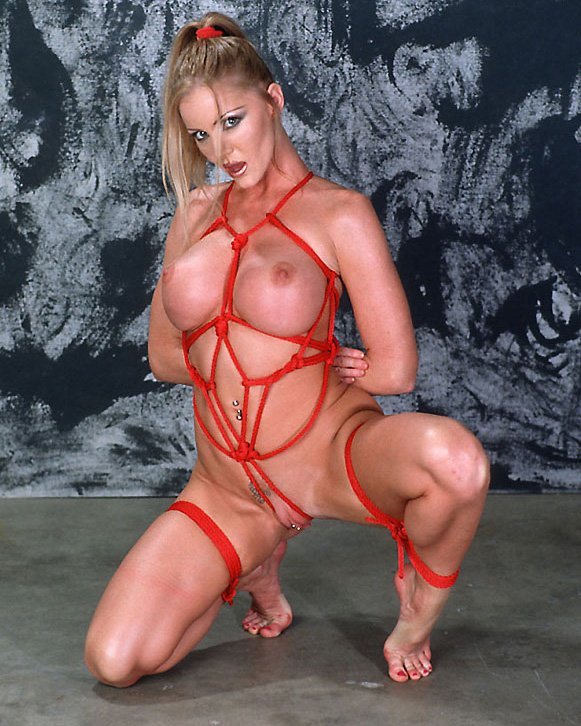 1) What is your name ?
Amber Michaels
2) Please give our readers an introduction on yourself, your store(s), and the role you play in bringing these fetish clips to life.
Hi I am
Amber Michaels the XXX Pornstar
. I have been in
over 700 movies!
I have also been featured in Penthouse Magazine 2 times as well as many, many more top magazines.
Being a sexual person is something I enjoy fully. Exploring all that turns me on as well as others is extremely fulfilling. As well as sex I enjoy bondage and most all fetishes. They turn me on so intensely. I have been nominated for not only tons of my sex scenes, but my bondage and fetish work as well.
I love everything I do and also direct and produce my own productions. The sky is only the limit if you make it so. And meeting my fans and making them feel welcome into my world is something I will always strive for and cherish.
3) When did you first develop an interest in the fetish world? What attracted you to this scene?
The
fetish world
has always interested me. Something I think I was just born with. And the more I worked in the adult industry and met the most amazing people, that love for it grew. It is sensual and a huge art form. And it evolves in me everyday.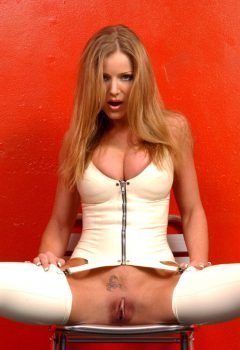 4) What specialty is your studio most known for, and what are some of the other fetishes viewers will see in your videos?
My store has multiple categories. I do solo, Boy/Girl, Girl/Girl, Threesomes, Bondage, Fetish, Spanking, Squirting, Stripping, Suspensions just to name a few. So really my store has everything you want. And I always weigh in on what my fans want more of, so I can make them something super special. I have
about 750 clips
up now and I am always shooting more and more.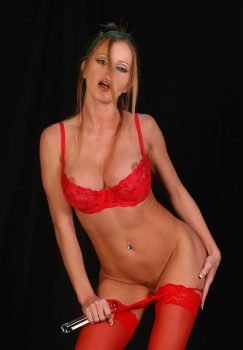 5) What do you personally like to see in porn, and what turns you on in your personal life?
Intensity that is not fake turns me on. Passion between two people is a true turn on. It never fails to make me tremendously turned on and even more creative in all that I do.
6) What are some of your turn-offs – both in porn and your personal life?
My biggest turn off is mean, degrading, rude and judgmental people. I will not tolerate that in my life and I will not allow my friends or fans to deal with it.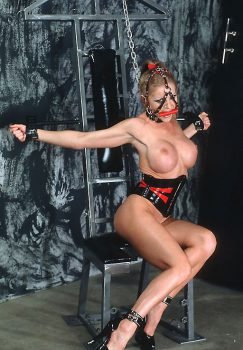 7) In your opinion, what makes a good fetish scene?
The thing that makes it for me is that the person or persons are into what they are doing. Showing they truly love it and it is not just a check at the end of the day. When you love what you do it it shows and everyone can see it!!!
8) Are there any fetishes that intrigue you, but you've yet to explore for one reason or another?
I love most all of them. And I think I have done a majority of them. And again, if I have not I will be doing them soon or by request.

9) Will you be attending any conventions this year? Any industry events fans should look forward to
I am currently not planning any this year. But I may if the timing is right. I LOVE meeting my fans. It makes me smile all day to meet them, take pictures with them and just chat. I think I am more excited about meeting them than they know.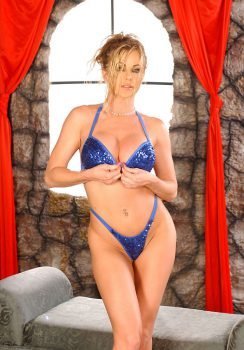 10) What do you like to do when you're not making fetish videos?
I love spending time writing my book, hiking, working out, loving on my 4 adorable cats, tending to my garden and watching a great horror movie.

11) Fetish activities aside, what's your idea of the perfect evening?
A perfect evening is shutting off my computer. Dressing up for a date with my husband. Sitting by candle light, enjoying a very nice meal, holding hands and not worrying about anything else but that evening.
12) If you had to define yourself in one word, what would that word be and why?
Workaholic… and why – I love to achieve everything I set out to do. I am prior Air Force. I am a Registered Nurse (mostly trauma surgical) I was a fitness model and now an adult performer. I am proud of it all and I still want to achieve more. We only have one life, so let's reach for the stars.

13) Please share an unknown fact that your followers would be surprised to learn about you?
I think most of them know most about me. But I am one excellent cook. In fact, I would love to open my own restaurant one day. Cooking is something that is a passion and so relaxing for me. And it is a work of art.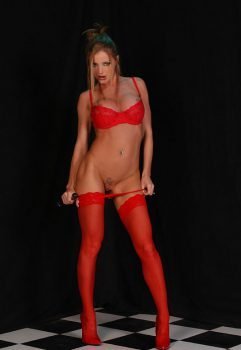 14) What does the future hold for the fetish film world in your opinion?
You never know. I want to achieve all I can, make my fans happy and learn and do more everyday. The fetish world has so much to give as does the adult industry, so there are no limits.
15) Thanks for giving us a little of your time. Anything else you'd like to share with our readers?
Just that their love for my work means a lot to me. And their support has really inspired me. So to all my fans I thank you and without you I may have never gotten so far.
So remember to contact me, follow me and let's go even further. Then we all win. Love you all!
Continue reading...