Staff member
Mar 18, 2020
10,154
3
38
Interview with Anna Coprofield.
Anna Coprofield is a relatively new performer on the extreme scat videos scene. But she's prolific and consistent in making her videos (as well as incredibly hot), with over 80 videos released in the last year.
She always performs solo, wearing a mask or otherwise obscuring her face. The camera position is tightly cropped and well-lit. Connoisseurs of mood lighting, creative scenery, and variety of plot may wish for more, but those who appreciate extreme closeups of a beautiful and very dirty girl will definitely find what they're looking for.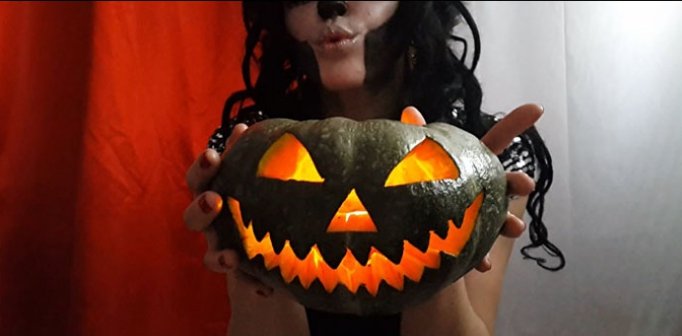 And how dirty she is! In a usual 15-minute video, she'll shit out a huge amount (read below for how she does this trick), and in almost no time most of it will be smeared over her ass, pussy, breasts, and face. Then the fun begins: she repacks her ass, packs her pussy, alternatively fucks her holes with large dildos and the occasional speculum, masticates the shit and drools it out over her chest, spreads it on her clothes, smears it in her hair, and then starts all over again. In a few heavy-duty scenes, she uses several bags of saved shit, which go everywhere. It's no wonder that cleanup is such a bitch.
Her videos range in length from 15 to 45 minutes, and are mostly in
HD-1080p
format. (Now we have a not many bot you will download them from –
Anna Coprofield's category
)
Tell us a little about you. Who are you? What do you like to do for fun? Where (approximately) do you live?
My name is Anna. I'm 25 years old. I'm from Poland, a country next to Neverland in Eastern Europe (hehe). A couple of days a week I close myself in at home and play with shit. I'm a very dirty girl but you'd never guess it when you see me on the street.
How did you get interested in scat? What were your inspirations?
It happened relatively recently. I had anal sex with my ex-boyfriend. I did an enema before but a little shit was left on his cock. I was so ashamed! But at the same time I felt that I wanted to get all the shit out of me — a strange feeling, but I hid it. In the end we laughed and forgot about it.
I began to think a lot about copro and after a while I found a lover on the Internet [virtual sex] and that was my first time.
What is it about scat play that appeals to you? What do you enjoy most?
I adore the process of
defecation
(who doesn't?
. I love stuffing my pussy with shit and smearing.
What drives you to document and publish your scat sessions? Do you consider yourself an exhibitionist?
Since none of my relatives and friends know about my dirty secret, I think making videos is an excellent solution. Oh yeah, I'm definitely an exhibitionist. But very hidden.
What is a typical session like? How do you prepare? How do you cleanup?
Since I live at home, not alone, I always prepare in advance. I do not shit for two days before shooting. I always have a disposable oilcloth and absorbent diaper.
I take a shower, do my make-up, get dressed, set up the camera and the lights, and I try not to shit before shooting. (This is the most difficult.)
Cleaning takes the most time… ohhh. After shooting the video there is shit all over. First I wash in the shower for more than an hour, wash the shit out of clothes, wash the room and bathroom using chlorine-containing products, and aerate it all. It happens that the room smells like shit for a long time. Advice from
Anna Coprofield
: check if there is a piece of shit in the radiator.
You play a lot with scat in your pussy and mouth. Did that take some time to work up to? Are there any techniques you can relay for our female viewers who may want to do that, but are afraid of health problems?
All this is very simple. The main thing is to have a desire. I'm not worried about it. I often go to the doctor and get tested. I only play with my own shit, so to me that's all right. The most unpleasant thing that happens to me is contact dermatitis because I'm a fan of smearing. Do not swallow crap if you have stomach problems. Visit the doctor more often and all will be well. (And this applies to men, too.)
Are you interested in swallowing, like Betty does in her Hightide videos, or Veronica does?
I would love to, but the stomach…
Are you interested in making custom videos for special requests from your fans?
Of course! I have many orders. I do not even have time to fulfill them all quickly.
Are there other scat performers you'd like to work with?
I love playing with my shit alone. But I would look at
LoveRachelle
live with pleasure. I like her huge shit.
Do you follow the scat porn scene? Do you have any favorite sites, producers, or performers?
Scatshop.com is enough for me.
Do you think younger people have a more open-minded attitude about scat play?
I think it depends on the person and not on age.
Do you like interacting with fans? Can you talk about some of the conversations you've had with your fans?
Yes, I like when men masturbate watching my video, make a photo, and send it to me.
What is your scat fantasy? What would you like to do in the future that you haven't done yet?
I have some thoughts on this matter, but so far this is my dirty secret…
There are a lot of readers of this interview who would love to find a scat partner. What advice can you give them?
Be serious about finding a partner, look for a partner who completely shares your desires, and take care of your dirty secret…
xoxox
Anna Coprofield
Thanks to Anna for being such a dear, and letting me ask so many questions. You can purchase Anna's videos . Be sure to purchase a few to ensure that she continues to produce such amazing content.