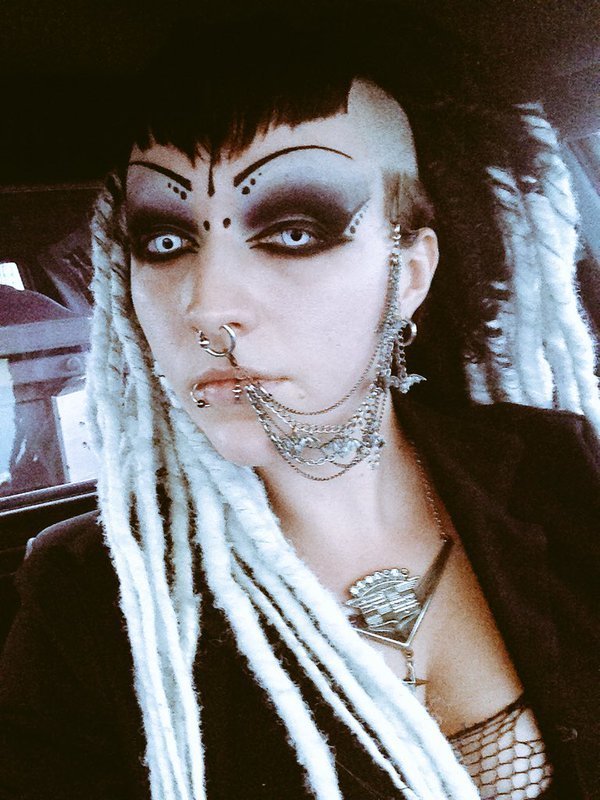 1) What is your name ?
Hi copro.pw ! My name is
Madame Xavialune
2) Please give our readers an introduction on yourself, your store(s), and the role you play in bringing these fetish clips to life.
I'm Madame Xavialune and I'm a believer in Female Supremacy. That's the context of My websites and clip stores, and My role in films. I believe in loving female authority (as per Elise Sutton) and I have a gentler, more nurturing style of domination, except when the sub needs to be corrected. My stores reflect My favorite fetishes and that which I do in My personal life. I am director, star, editor, etc for all of My content.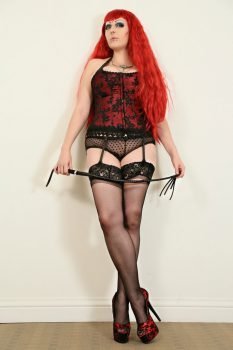 3) When did you first develop an interest in the fetish world? What attracted you to this scene?
When I was in My early 20s, I escorted. My boyfriend and I had done mild kinky things in the bedroom, but it was when a client asked Me to sissify him that I really discovered something I loved. After that day, I did lots of research and started exploring. It has been a daily learning experience ever since.
4) What specialty is your studio most known for, and what are some of the other fetishes viewers will see in your videos?
Fart fetish is not only My favorite to film but those clips also happen to be My biggest sellers. Some of My other favorites are of course sissification, chastity, sph, humiliation, and other related fetishes.
5) What do you personally like to see in porn, and what turns you on in your personal life?
That's classified!
6) What are some of your turnoffs – both in porn and your personal life?
Men in any dominant position whatsoever.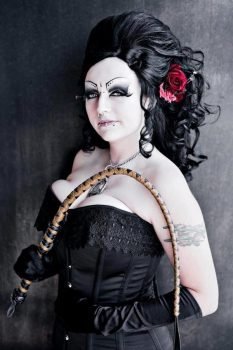 7) In your opinion, what makes a good fetish scene?
A good fetish scene is one where both partners have great communication, know what the other one wants and needs, are on the same page with those things and have respect for each other. Not only that, but having a deep personal connection that goes deeper than just telling someone your likes, dislikes and limits makes for the best scenes.
8) Are there any fetishes that intrigue you, but you've yet to explore for one reason or another?
You name it, I've probably done it. I kind of like the idea of gunging, with like slime. I don't like WAM with food. But slime is something I would like to try.
9) Will you be attending any conventions this year? Any industry events fans should look forward to?
Not in 2018. Who knows what will happen in 2019, though. If I do decide to go to one, it would be My first.
10) What do you like to do when you're not making fetish videos?
I like fixing cars, actually. I'm not a pro, but I went to school for it for a couple years and it's kind of My jam outside of FemDom. My specialty is classic cadillacs and I focus on hearses (commercial chassis), since that is what I personally own. I also like hanging out with My dog Morti. But who doesn't like hanging out with puppers?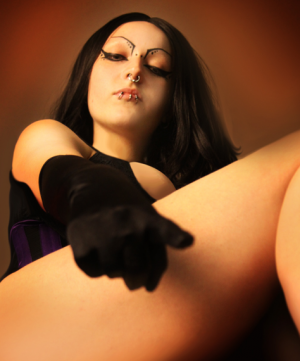 11) Fetish activities aside, what's your idea of the perfect evening?
My slave/fiancee massaging My feet after making Me a nice dinner, drinking red wine and watching Secureteam together on YouTube. Or watching anything, really. I love My slave.
12) If you had to define yourself in one word, what would that word be and why?
Introverted. I'm more of a homebody than anything. Large crowds or gatherings drain Me. I like small groups of very close friends or just the company of My slave for the most part. That's why you won't necessarily see Me out at kink nights in the scene, the club, or conventions. Only very occasionally.
13) Please share an unknown fact that your followers would be surprised to learn about you?
I own 2 hearses and I like to have sex with them (I'm an objectophiliac). I'll leave you to wonder how that works

14) What does the future hold for the fetish film world in your opinion?
I am only just now getting back into making content. I am hoping 2019 will be the best year ever for content for Me.
15) Thanks for giving us a little of your time. Anything else you'd like to share with our readers?
Plesae donate BTC to keep this site alive:
16AGvSpQnFD2QgByffSYzkG6G8kjBnXhxA

Thanks in advance dear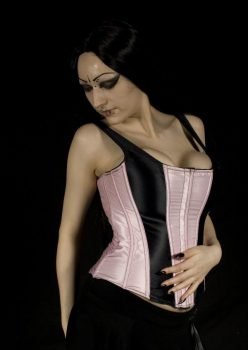 Continue reading...