Staff member
Mar 18, 2020
10,154
3
38
Sperrgebiet Erotik 10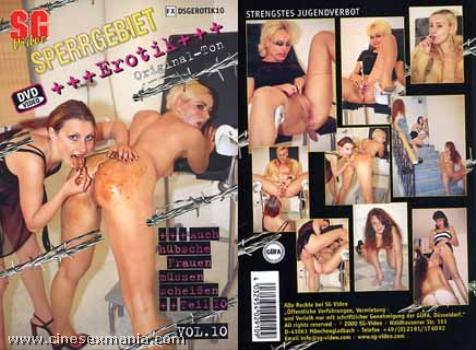 The full movie of the premium series from SG Video. A lot of scat and pee is guaranteed in this full movies with many different scenes and actresses. In the first scene there is a blondie in a gynecologist where she pee on an other girl and she response with pee in her pussy too. Then she shit to the other girl's hand and she cover her whole ass with shit and eats it. And there are 3 more great scat scene, even with bodies fully covered in scat.
Scene 1
: Eva is naked wearing only a fur coat open Gynokologischen on a chair and masturbates very arrogant with a cigar. Then she has to lick her bare cunt Tima and her asshole. She pisses her in a high arc into the mouth and allowed her to eat their shit frischausdrückte.
Scene 2
: A redhead and a blonde girl sitting on the couch and playing with each other: making out, suck nipples. Then the blondie start to peeing on the floor and after the redhead as well too. Then the blondie shit on the floor & the redhead girl do it as same.
Scene 3
: Eva, as totally drunken trashy bitch sitting to a gynecologist chair with beer on her hands, rips off her stockings, pour her body with beer and start to pee like a fountain, then shit to her stockings uncontrollably which rip off under the weight of the lot of shit and fall to the floor and she gets mad and start tramping it.
Scene 4
: Three girls rumpissen, and pissed in the mouth by a dick nd rumscheissen. Standard-definition. Piss movie in a staircase. Guy meets 3 women in a staircase and the dark-haired one gives him a blowjob while the other 2 watch them. After that she go to the redhead girl and pee to her mouth. When they finished, the redhead girl pee to the stairs and leave it wet.
Scene 5
: Eva naked and arrogant with a cigarette holder in his mouth has to lick her horny Tima Vollgepisste feet, then both shitting a large portion of the dance floor, Eva rubs her feet through the shit and Tima licking them clean.
Scene 6
: Hot german scat girl Eva sitting on a toilet, read a magazine and try to shit, but she can't do that regular way, so stand up and start to put faeces to the floor and start to trampling it with her feet and smudge it to her legs with her hands. Fantastic short scat video.
STARRING :
Eva
and
Tima
STUDIO :
SG-Video
COUNTRY :
Germany
GENRES : Shitting, Foot Fetish With Scat, Copro, Kaviar, Shit, Scat, Lesbian Scat, Defecation, Excrements, Only Girls, Girl on Girl Scat
LENGHT : 1 Hour 33 Minutes 40 Seconds
SIZE : 292 mb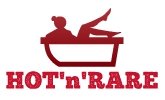 Sperrgebiet Erotik 10 – Full Movie

https://takefile.link/jcc99rexo4rd/sbe-10.avi.html
File: Sperrgebiet Erotik 10.avi
Size: 306129096 bytes (291,95 MiB)
Duration: 01:33:40
Avg.bitrate: 436 kb/s
Audio: mp3, 44100 Hz, mono, 64 kb/s
Video: mpeg4, yuv420p, 352×288, 25,00 fps(r)