Staff member
Mar 18, 2020
9,160
3
38
Sperrgebiet Erotik 28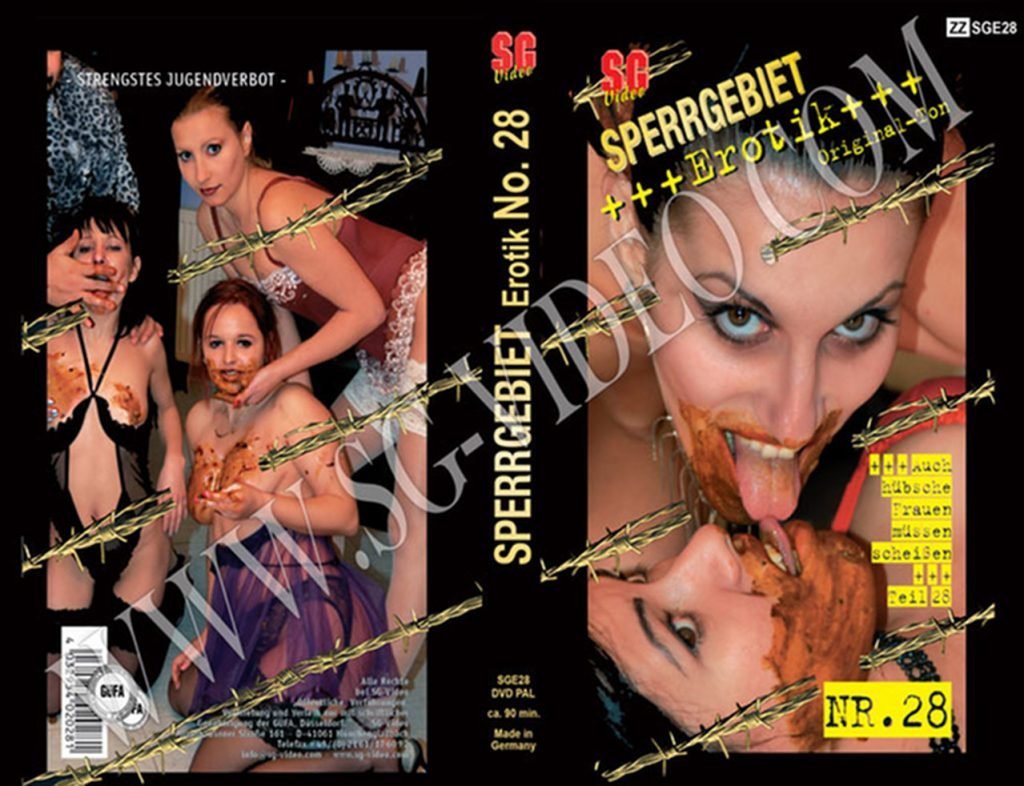 The full movie of the premium series from SG Video with lot of scat scenes.
In the
first scene
3 girls fuck with 1 guy, blow his dick, split on it & he pee in their mouth. Then the girl with dark hair shit into the redhead's hands and she smudge it to everybody and eat it. Reda, Tima and Linda, the wildly making out with two girlfriends. Lots of
piss and caviar
. Standard-definition. Three girlfriends and a guy do some weird actions. The guy pee into on of the girls mouth and she has to split it to an other girl's mouth. After they finished the pee action, a fourth girl joins them and shit into one of their hand and she spreads it to all the girls bodies.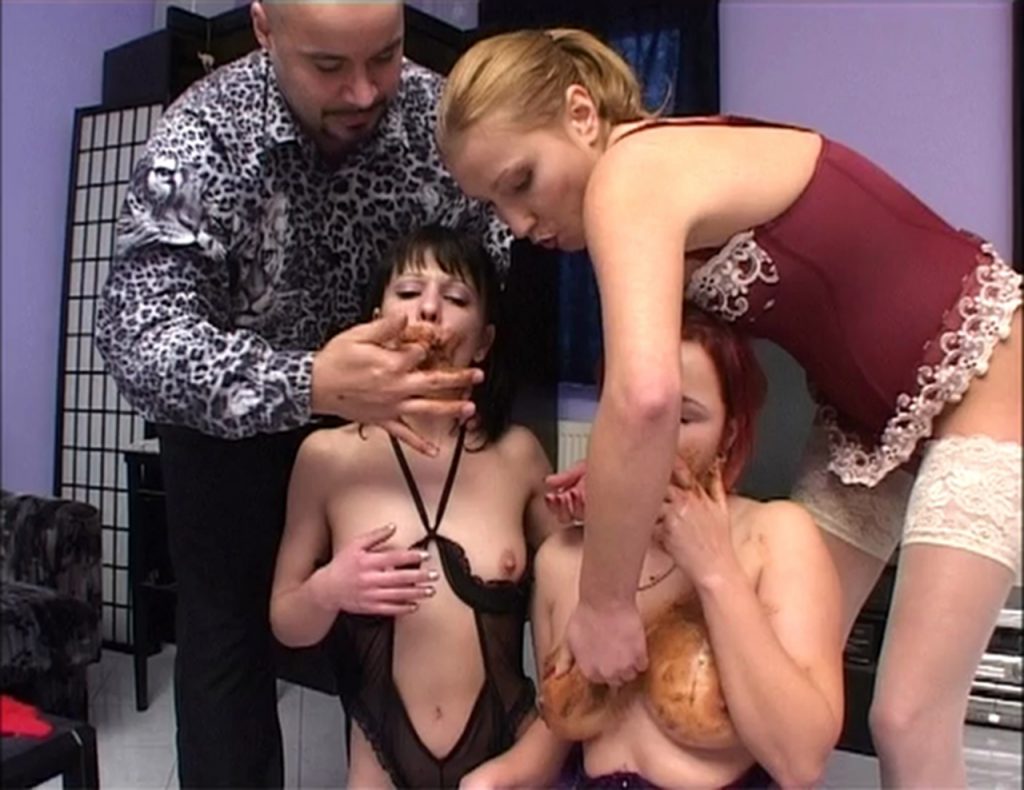 The
second scene
is a girl-girl pee scene and when the guy shows up they do some
kaviar
play too. A threesome scat video with 2 girls (a blonde and a dark haired) and a guy. First the girls are making out and lick pussy, then the blondie get pee into her mouth from the other girl's trimmed pussy. After that a guy joins and both of them give him blowjob, then he start fuck their ass full of shit and it's get covered in brownies.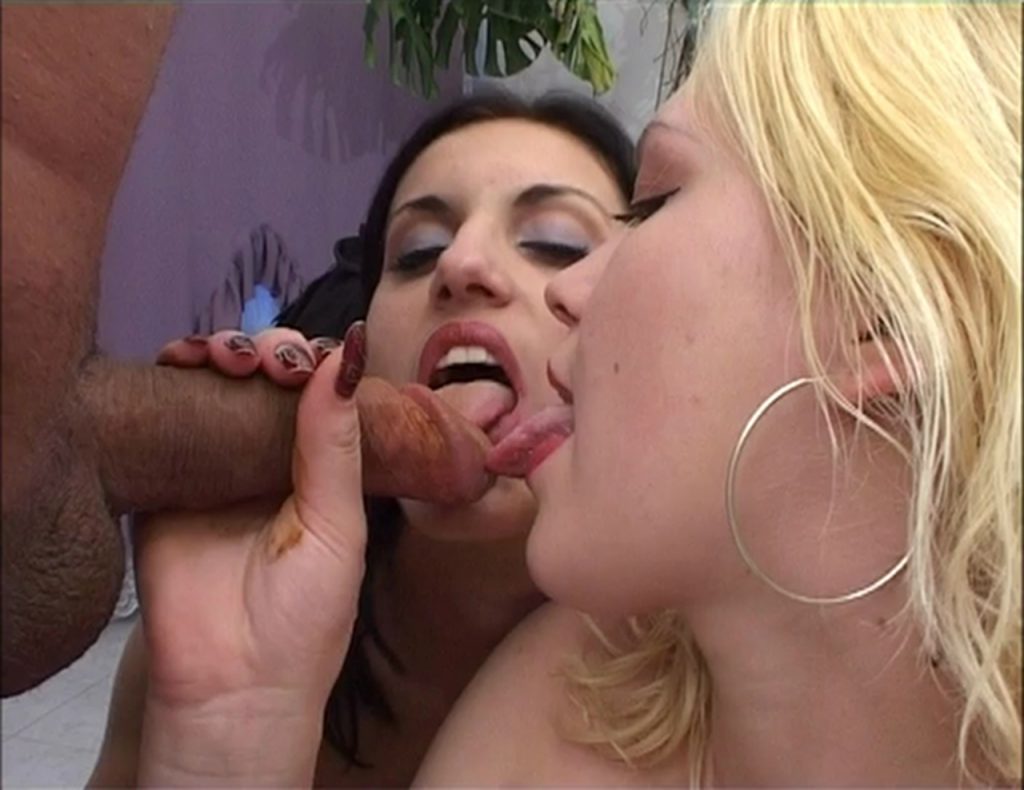 In the
third scene
a double-sided dildo involved with 3 girls and it gets covered with poop. Silvia and Tima who
anal fuck
with a double-sided purple dildo, assisted by Ivana. When they done pee on the girl with dark hair and her body get shiny and wet & even get her own shit to her mouth. The they cover the dildo with it on both side and start to clean it with their mouth & making out with a nice big portion between two of them.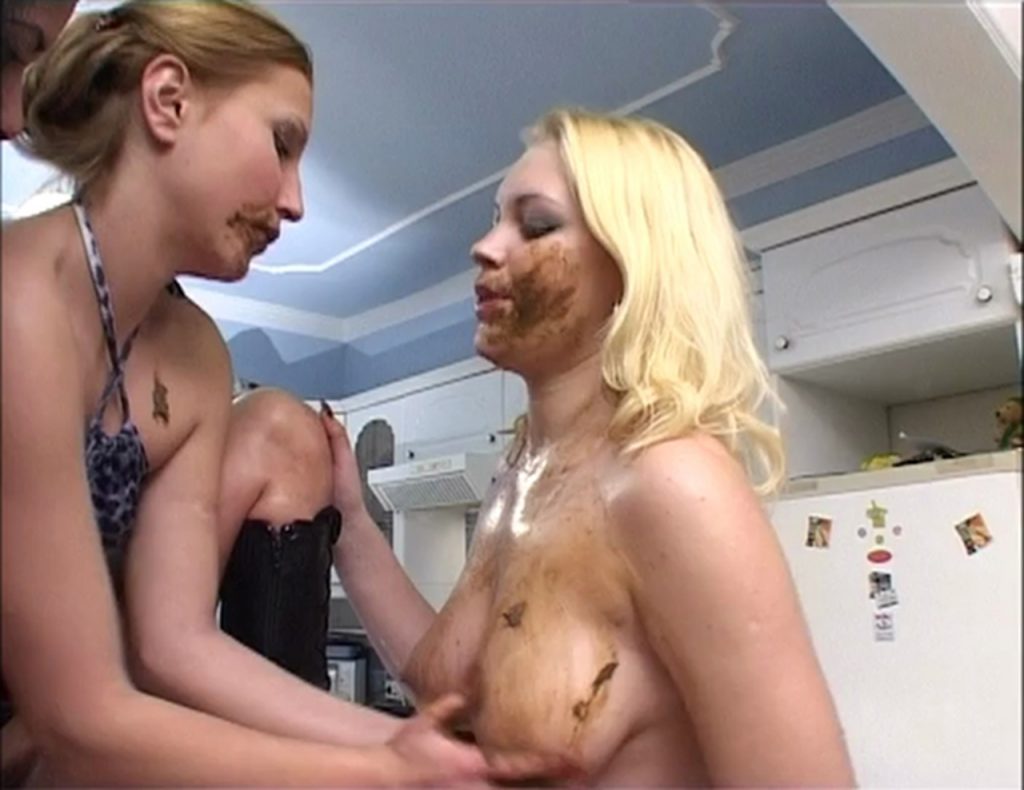 The
scene 4
is a
scat domination
with 2 slaves. Natasha very elegant, wearing only a fur coat completely dominated arrogant Silvia and Roland. With a lot of saliva, piss, caviar, and their bare feet they are fucked hard by her and her 18-year-old girlfriend. As Natasha's boyfriend surprised with it, he puts the arrogant Natasha's head in a bucket filled with shit and piss.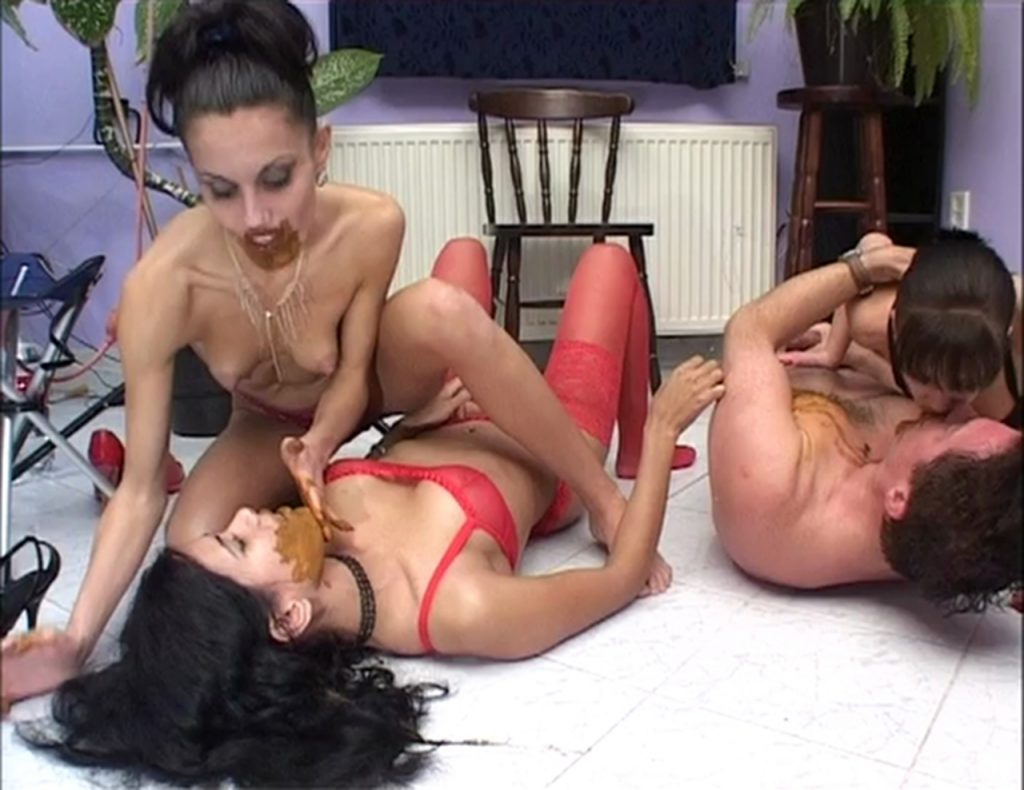 STARRING :
Reda
,
Tima
,
Silvia
,
Natasha
, Roland,
Linda
STUDIO :
SG-Video
COUNTRY :
Germany
GENRES : Shitting, Scat, Kaviar, Group Scat, Peeing, Piss, Lesbian Scat, Toilet Fetish
LENGHT : 46 Minutes 58 Seconds and 47 Minutes 4 Seconds
SIZE : 302,2 Mb and 302,8 mb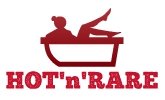 Sperrgebiet Erotik 28 – FULL MOVIE

https://takefile.link/k2ih813gu7uo/Sperrgebiet_Erotik-28.rar.html
– Two parts (Full Movie) in one archive file
or
https://takefile.link/n8yu2wjvek6s/sbe-28_part1_xvid.avi.html
https://takefile.link/xuaj5wfgbh4i/sbe-28_part2_xvid.avi.html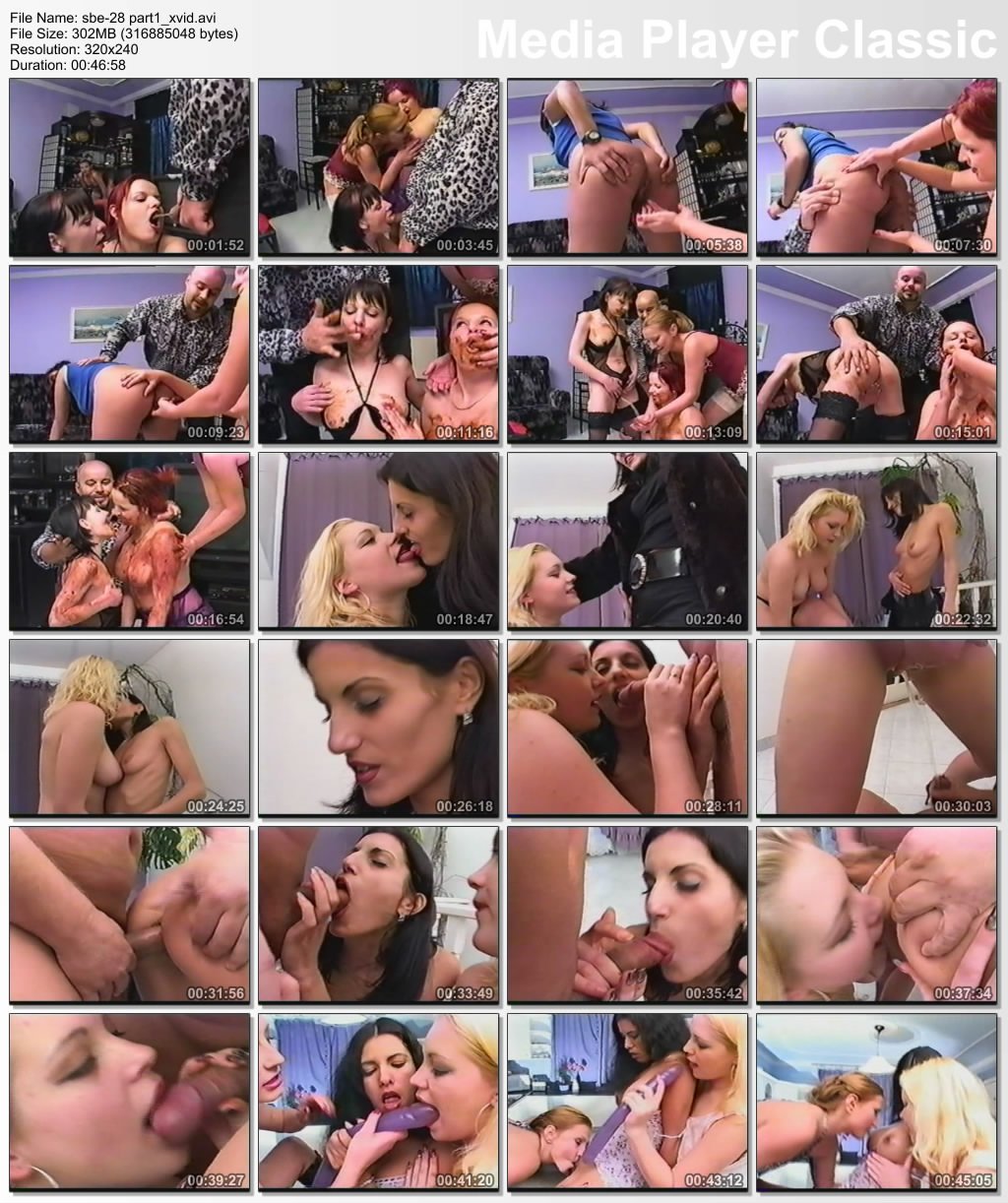 File: sbe-28 part1_xvid.avi
Size: 316885048 bytes (302,21 MiB)
Duration: 00:46:58
Avg.bitrate: 900 kb/s
Audio: mp3, 44100 Hz, stereo, 112 kb/s
Video: mpeg4, yuv420p, 320×240, 25,00 fps(r)
File: sbe-28 part2_xvid.avi
Size: 317508984 bytes (302,80 MiB)
Duration: 00:47:04
Avg.bitrate: 899 kb/s
Audio: mp3, 44100 Hz, stereo, 112 kb/s
Video: mpeg4, yuv420p, 320×240, 25,00 fps(r)